How does it work
1
Choose the drive type and configuration
You can check the differences between drive types here.
2
Thanks to our video tutorials, you will be able to install everything by yourself
3
Enjoy carefree driving, high performance and great range
The range calculator for the correct configuration can be found here.
News
The conversion kit with this type of drive is ideal for driving on roads, in cities and for shorter distances. Due to the higher weight and location in the front or rear wheel, we do not recommend them in the field, but they are a great helper for riding on strong ones.
  SET CITY COMFORT
The power of 500W is suitable for undemanding cycling and riders up to 90 kg.
  SET CITY POWER
The 750W power will be used by heavier riders, increasing your acceleration and maximum speed for your ebike.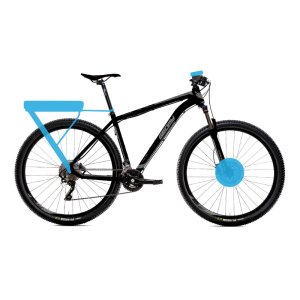 Goods delivery in EU countries by UPS

Delivery time 2-7 days
Possibility of wholesale cooperation
Specialized offer of goods
 Free technical support
Possibility to Pick up prepaid orders from the Prague Warehouse