We contacted Bafang in 2012, and since 2013, our mutual cooperation has been in full swing. Bafang manufactures mid-drive motors for e-bikes BBS01, BBS02 and BBSHD for us under our EVBIKE brand. Over the years of cooperation, we have jointly fine-tuned the software and settings of EVBIKE central drives so that their programming suits the widest possible range of customers. This is also one of the reasons why our central drives can be set differently than the central drives that you buy from competing companies or foreign e-shops.
Mid-Drive servis
Thanks to quality and long-term cooperation, Bafang provides us with all original spare parts, so we are also able to provide post-warranty service for all mid-drive motor. Several times a year, a Bafang representative visits our EVBIKE service center, checks the quality of the service and, together with our technician, consults and tunes all procedures. We rely on the quality of service for EVBIKE mid-drives, which is why we do not provide any spare parts for sale except control units. 
About Bafang
Bafang one of the leading manufacturers of e-mobility components and complete e-drive systems, has been developing solutions for electric vehicles since 2003. The company focuses on all global e-mobility trends of the future: whether for individual e-bikes, e-scooters or for public bike-sharing schemes.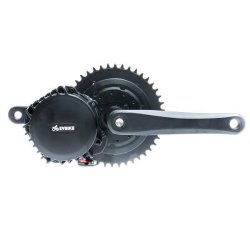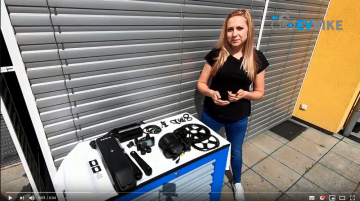 How to convert your bike to an electric bike using the EVBIKE conversion kit. A set with a 250W mid-drive, a 13Ah frame battery and a C961 LCD display was used for the conversion.