Chainrig Lekkie 42 teeth for mid-drive 250/750 W
Chainrig Lekkie 42 teeth for mid-drive 250/750 W
-15%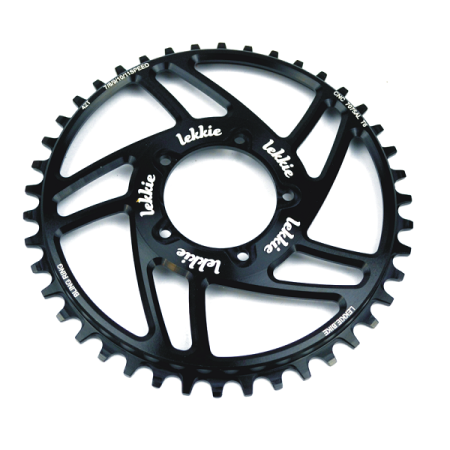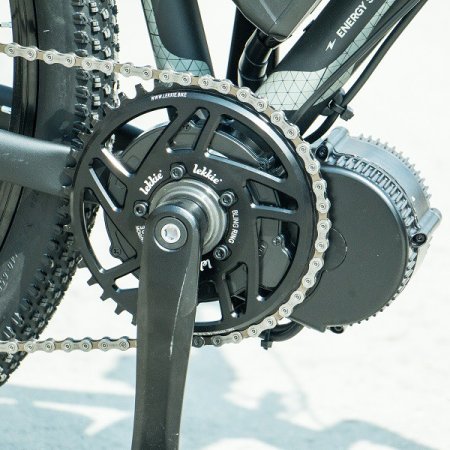 Chainring Lekkie 42 teeth designed for mid-drive 250W, 750W. Bafang BBS01, BBS02. More
Standard price 127.56 EUR. Save 15% (18.83 EUR)
Chainring Lekkie 42 teeth designed for mid-drive 250W, 750W. Bafang BBS01, BBS02. More
Product code: EVB-CMS-CW42-L
Instalace středového pohonu a převodníku
Chainring Lekkie BLING RING 42T
42 teeth significantly reduce the maximum speed and increase the drive torque and ground clearance. The chainring is suitable for off-road or slow driving with higher demands on drive power. A narrow and wide tooth structure is used on the chainring eliminate chain derailment. The low weight of 147 g is achieved thanks to the used material of heat-treated alloy 7075. The chainring is optimized for the best possible chain line. Reducing the chain displacement can be solved with a spacer. 
Specifications: 
Black color
Material: aluminum CNC 7075, T6 heat treated
Tooth: narrow and wide pattern
Chain offset: 9 mm
Cassette: compatible with pinions 7-11
Chain: Shimano chains compatible, some Sram chains are not suitable
Weight: 147 g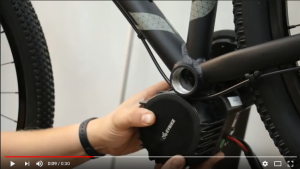 Special stop motion installation instructions for 1000W EVBIKE mid-drive and Lekkie 42T chainring.