Chainring Lekkie 46 teeth for mid drive 1000 W
Chainring Lekkie 46 teeth for mid drive 1000 W
-12%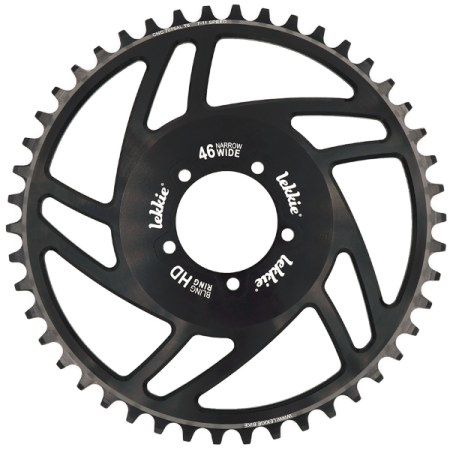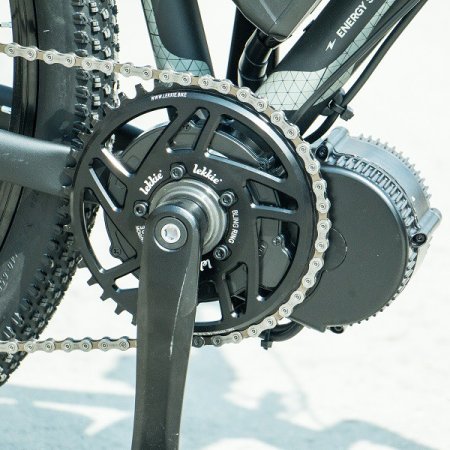 Chainring Lekkie 46 teeth designed for mid drive EVBIKE (BBS-HD) 1000 W. More
Standard price 165.99 EUR. Save 12% (19.83 EUR)
Chainring Lekkie 46 teeth designed for mid drive EVBIKE (BBS-HD) 1000 W. More
Product code: EVB-CMS-CW46HD-L
Instalace středového pohonu a převodníku
Chainring Lekkie BLING RING 46T
The 46T Bling Ring is suited to bikes that want to go that little bit faster! If your primarily commuting on flat with a couple of climbs then the 46T could be just what you need. As it is the only front chain ring, a narrow wide tooth pattern can be used to eliminate chain derailment and increase durability by thickening the teeth. 7075 Heat treated alloy means we can get the weight to a fraction of the stock steel ring but retain the tooth hardness. Lekkie Bling Rings are optimised for the best chain line, with spacers available when needed.
Specifications: 
Black color
Material: aluminum CNC 7075, T6 heat treated
Tooth: narrow and wide pattern
Chain offset: 18.3 mm
Cassette: compatible with pinions 7-11
Chain: Shimano chains compatible, some Sram chains are not suitable
Weight: 228 g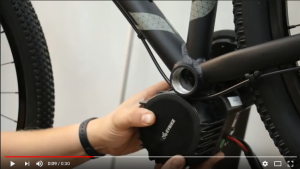 Special stop motion installation instructions for 1000W EVBIKE mid-drive and Lekkie 42T chainring.