Complete electrical equipment 36V / 48V, 22A
Complete electrical equipment 36V / 48V, 22A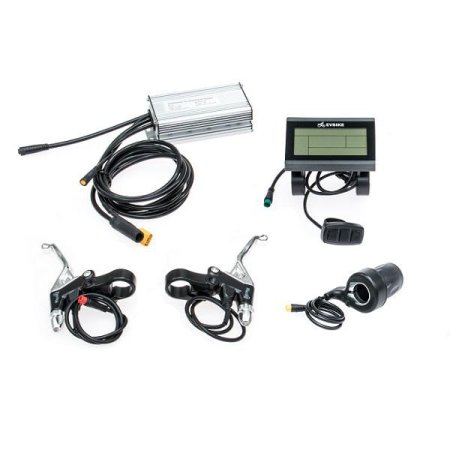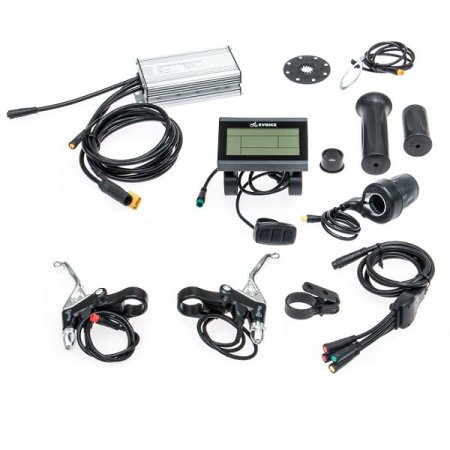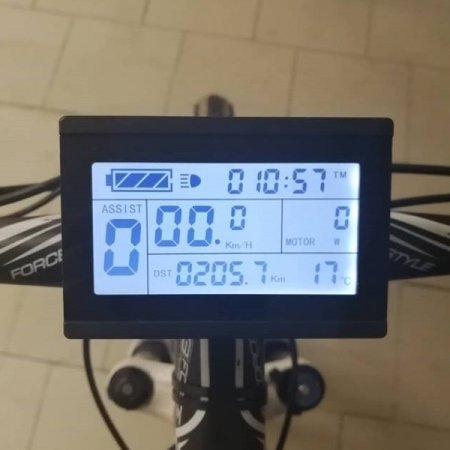 Complete electrical equipment for hub-drives motor EVBIKE 36V / 48V. The set contains all you need at a discounted price compared to buying separate components. More
Complete electrical equipment for hub-drives motor EVBIKE 36V / 48V. The set contains all you need at a discounted price compared to buying separate components. More
Product code: EVBIKE-ESET-Y15
Complete electrical equipment for EVBIKE hub-drives motor. The set is compatible for both 36V and 48V power supply.
Package contents:
programmable control unit (regulator) 36 V / 48 V, 22 A with 31 V battery protection
LCD display with control
pedal assistant (hall speed sensor + magnetic sensor)
eBrake - brake levers with brake sensor
handlebar speed control (accelerator)
central composite cable with holder
grips on the handlebars
The cabling is equipped with IP67 waterproof connectors. The connectors are color-coded for easy and clear installation. The kit includes an associated wiring harness to minimize cables routed along the wheel frame by the handlebars to the unit. It is also suitable for UPGRADE of your existing EVBIKE older model series.
The set does not include the holder (bag) of the bicycle control unit. Due to the different installation on each bike and the taste of the customer. Use a suitable bicycle bag from your local bicycle shop.
Parameters
IP65 cabling protection
Yes