Front wheel motor power 750W, frame battery capacity 13Ah
Front wheel motor power 750W, frame battery capacity 13Ah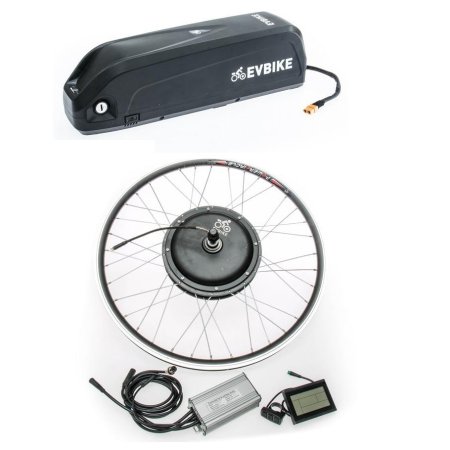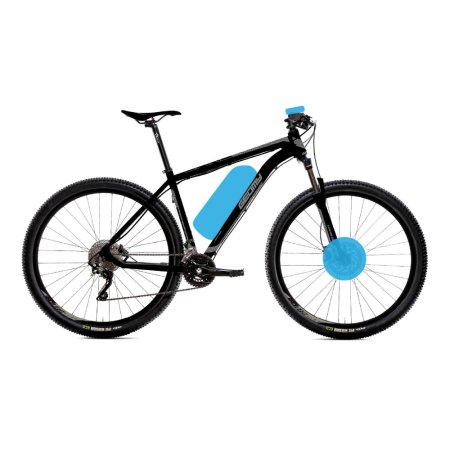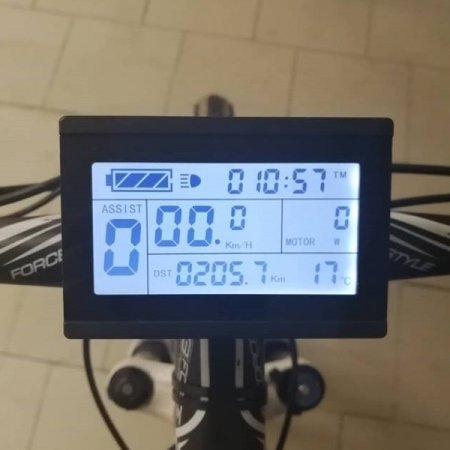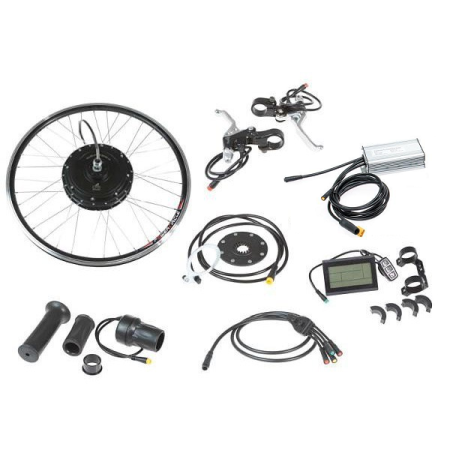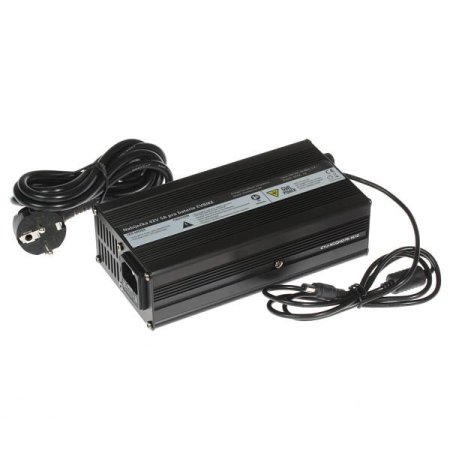 The complete EVBIKE set with a motor entangled in the front 26 "or 28" rim with a controller, cabling, 13Ah 48V frame battery and a 5A fast charger. Motor power: 750 W with 48V battery. BLDC (brushless DC). More
The complete EVBIKE set with a motor entangled in the front 26 "or 28" rim with a controller, cabling, 13Ah 48V frame battery and a 5A fast charger. Motor power: 750 W with 48V battery. BLDC (brushless DC). More
Product code: SET-F-48V13A-S
The conversion kit is complete. You do not need any additional accessories.
Set for conversion of a wheel into an electric bicycle with an innovated control unit. The unit can read data about speed and distance traveled directly from the engine and thanks to that the set no longer contains a speed sensor. Making installation is easier and clearer. After connecting a 48V battery, the nominal power of the motor is 750 W. Thanks to the high torque of a powerful motor, it is possible to ride a bike in accelerator mode. The motor is maintenance-free and thanks to its robust construction it can be significantly overloaded without damaging it.
The high-capacity EVBIKE battery with a capacity of 13 Ah (624 Wh) is very easy to install on the bike frame instead of the bottle holder. By placing the battery in the middle of the wheel, the optimum center of gravity is achieved. The battery is equipped with a security lock against theft. After unlocking, it can be easily removed from the holder, eg during charging or transport. The battery includes an intelligent protective BMS module for balancing cells, their protection against undercharging and discharge. The battery has no memory effect and does not support recuperation.
Advantages of the EVBIKE set:
multifunctional backlit LCD display which in addition to driving information, shows the current energy consumption (W), battery voltage (V) and more…
possibility to activate or deactivate cruise control
The L + P e-brake lever with switch allows you to take the engine out of operation immediately
variability of conversion (bicycles, scooters, tricycles)
maintenance-free, robust and durable motor construction
possibility of weaving into the rim 20 "-28" (in a specialized service)
The cable length:
display: 300 mm
brakes: 400 mm
accelerator: 400 mm
power cable (from the controller): 1200 mm
motor cable (from controller): 1200 mm
motor cable (from motor): 350 mm
main wiring harness connection: 170 mm
main wiring harness: 1100 mm
pedal sensor cable: 950 mm
TIP: The minimum distance for the front axle is 100 mm and for the rear axle 135 mm. When installing the kit in the front wheel, we recommend using a non-slip ratchet to secure the engine against twisting in the fork.
TIP: If you are wondering if your bike can be electrified, check out the gallery of already rebuilt bikes and
get inspiration ►
Package contents:
Motor with 26 "or 28" rim string
Battery 48V 13 Ah to the frame
Charger 5A
LCD display with control
Programmable control unit
L + R brake lever with disconnector
Rotary accelerator
Central wiring harness
Pedal assistant
2x key
Parameters
Battery size
367 x 115 x 90 mm
Number of cycles
800 (capacity reduced by max. 30 %)
Walking assistance
Yes (6 km/h)
Number of permanent magnets
46
Size of permanent magnets
27 x 13,7 x 3 mm
Download
Conversion with a hub-drive of 500 W to the front wheel, the old type of 36 V frame battery, control units and anti-slip ratchets.
---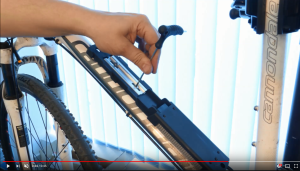 Short instructions on how to install the frame battery correctly.