LCD display for hub-drive motor
LCD display for hub-drive motor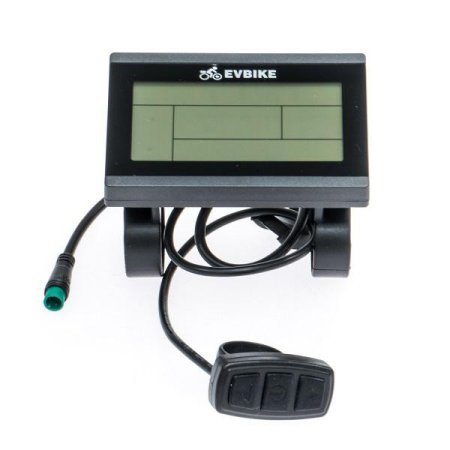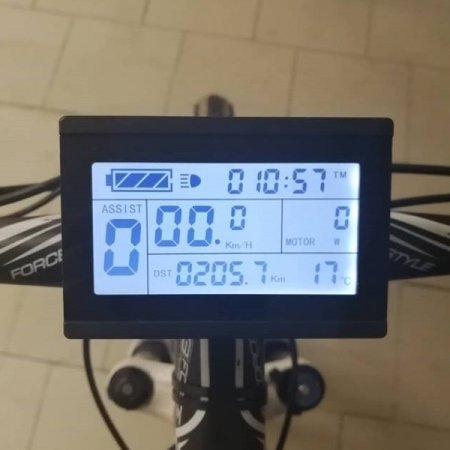 Cyclocomputer designed especially for EVBIKE conversion sets. The display shows the most important driving information and allows you to set individual functions. The backlight can be switched on for night driving. More
Cyclocomputer designed especially for EVBIKE conversion sets. The display shows the most important driving information and allows you to set individual functions. The backlight can be switched on for night driving. More
Product code: EVLED-EC-Y15
The cycling computer is fully programmable and displays information about the current speed, distance traveled, battery status, degree of preset assistance, cruise control and other data. A three-button controller is connected to the display to set the degree of assistance and switch functions.
The button driver allows:
choose assistance levels 0 - 5
turn on / off the display backlight
toggle display of total / current distance traveled
setting the size of the wheel rim, speed limit, units ...
The display only works together with the EVCONT36 / 22A-Y15 control unit. It is not compatible with central drives.