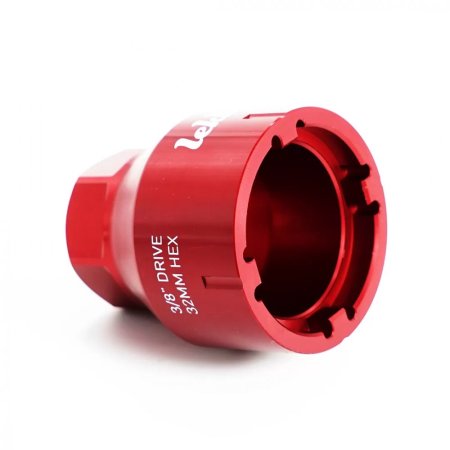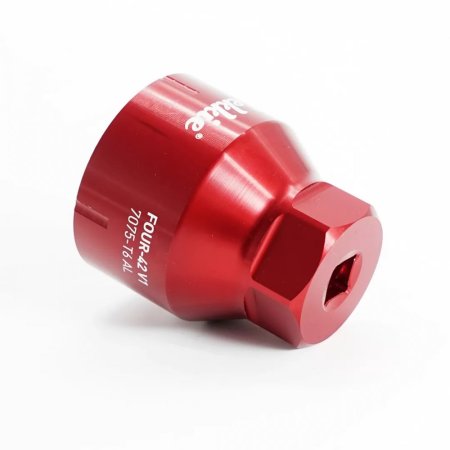 The Lekkie Four-42 Socket is a full CNC 7075 T6 4-notch socket designed specifically for Bafang motor fitment. More
The Lekkie Four-42 Socket is a full CNC 7075 T6 4-notch socket designed specifically for Bafang motor fitment. More
Product code: FOUR-42-RD1
Finally some quality tools to fit your motor to your frame!
The Lekkie Four-42 Socket is a full CNC 7075 T6 4-notch socket, designed specifically for Bafang BBS motor fitment. As hard wearing as it is beautiful, this socket will last years and years of motor installs.
With both 3/8″ socket tool engagement you can easily use a torque wrench to get those lock nuts tighten up to spec. Or use the 32mm hex if you don't have a ratchet.
More information:
Compatibility: EVBIKE, BBS01(250 W)/BBS02 (750 W)/BBSHD (1000 W), Bafang 4-notch lock nut
Material: Forged 7075 T6 Aluminum, CNC machined
Finish: Anodized Red
Tool Fitment: 3/8″ socket, 32mm hex