Mid-Drive motor 1000W, 48V, 68 mm
Mid-Drive motor 1000W, 48V, 68 mm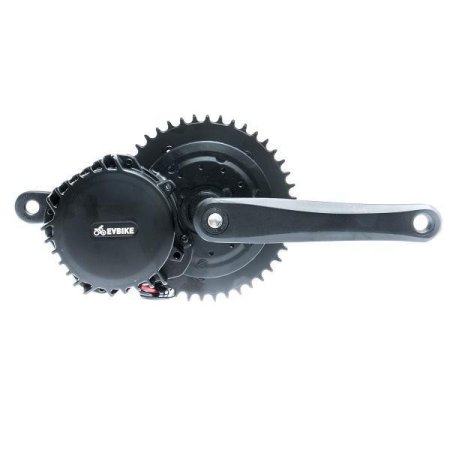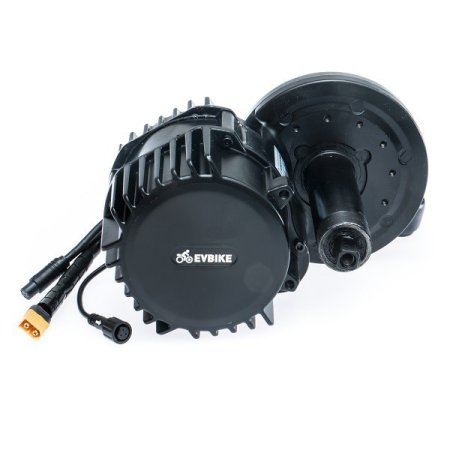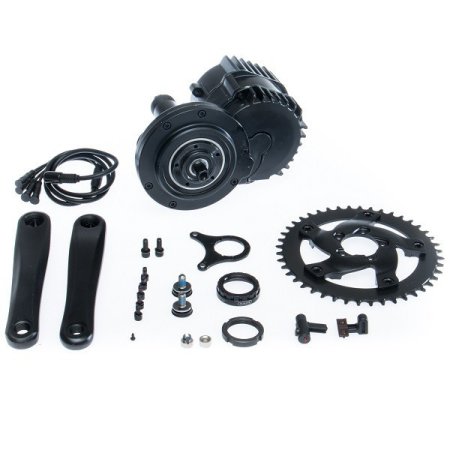 Mid-drive motor EVBIKE (BBS-HD) for driving the central axis with a complete electric equipment. Add a battery and a display of your choice and you may hit the road. The motor is designed for center axles measuring 68-72 mm.
More
Mid-drive motor EVBIKE (BBS-HD) for driving the central axis with a complete electric equipment. Add a battery and a display of your choice and you may hit the road. The motor is designed for center axles measuring 68-72 mm.
More
Product code: EVBIKE-SET-CMS-68
Instalace středového pohonu a převodníku
Combine sports and entertainment with mid-drive motor
The motor is mounted in the frame instead of the pedal. It has an optimal center of gravity in the middle of bike. It is dust-proof and protected against water (IP65). The motor is designed for center axes of 68-72 mm. The advantage of central drives is that they have up to 35% longer range than hub-drives motors.. They are so universal that they can be installed on 99% of series bikes. Individual consultation is recommended for carbon frames and press fit.
TIP:In the Downloads and Video ducts, you find all the technical information, videos for installation and manuals in PDF.
For full functionality, you can choose one of the displays that suit you best and a 48 V battery according to your preference. We recommend using Gearsensor that can be easily installed to the derailleur string track and connected instead of a brake lever. The gearsensor monitors the move of the string when changing gears and momentarily disconnects the motor in order to achieve comfort and smooth gear change.
The mid-drives are manufactured for us by the company Bafang, with which we have been cooperating since 2013. During that time, we have jointly fine-tuned the software and settings of the EVBIKE motor so that their programming suits the widest possible range of customers.
Package contents: 
Motor 48 V, 100W
Main cable bundle with 4 outputs
Speed sensor with a magnet
Chainring 44T 
L+R pedal crank
Assembly material (screws and nuts)
TIP: Every 1000 km, or once a season, we recommend to clean and lubricat the main gear. If you drive in more demanding terrain (dust, mud, etc.), service must be done at more frequent intervals.
Parameters
Torque
130 Nm, peak torque 160 Nm
Motor noise
<55 dB (silent mode)
To the center axis
68-72 mm
IP65 cabling protection
Yes
Download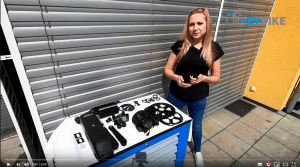 How to convert your bike to an electric bike using the EVBIKE conversion kit. A set with a 250W mid-drive, a 13Ah frame battery and a C961 LCD display was used for the conversion.