SET EXTREME FOR THE MOST DEMANDING RIDERS
- Motor power: 1000W + gearsensor, Battery range and location: Frame, range up to 140 km (13Ah 624Wh), Charging speed: Standard 2 A, Display type: Full color IPS 600C
SET EXTREME FOR THE MOST DEMANDING RIDERS
- Motor power: 1000W + gearsensor, Battery range and location: Frame, range up to 140 km (13Ah 624Wh), Charging speed: Standard 2 A, Display type: Full color IPS 600C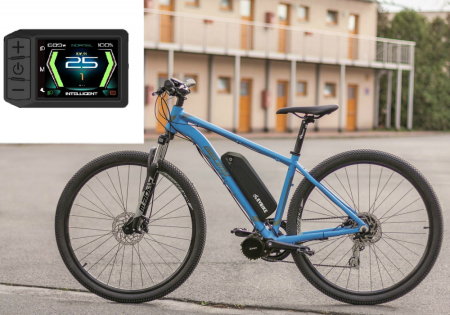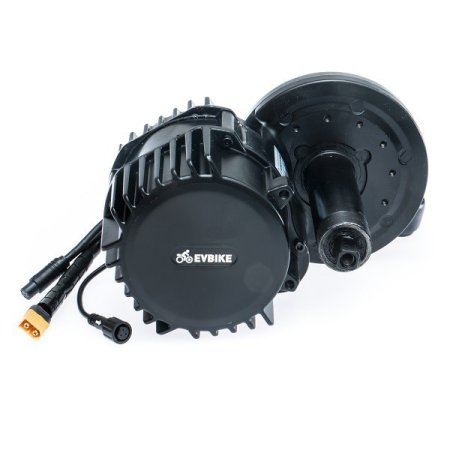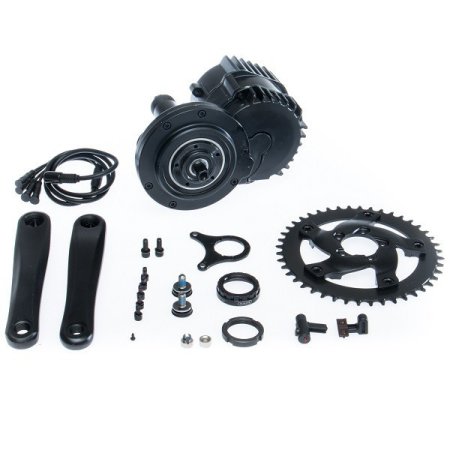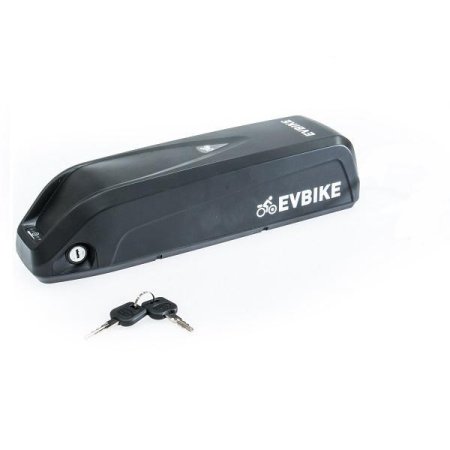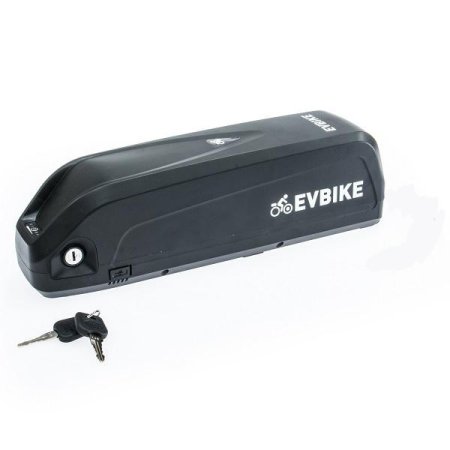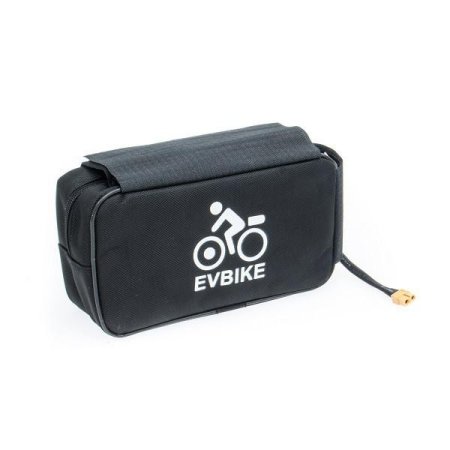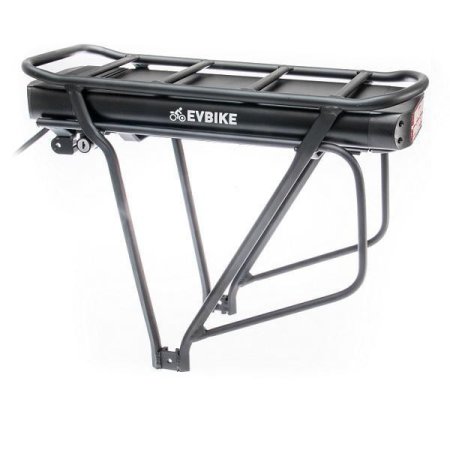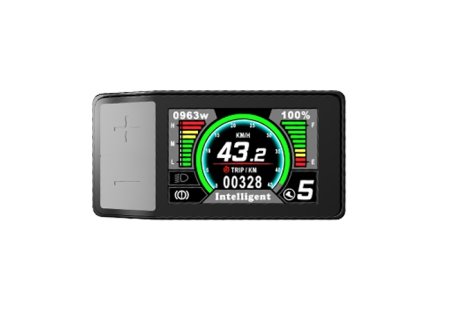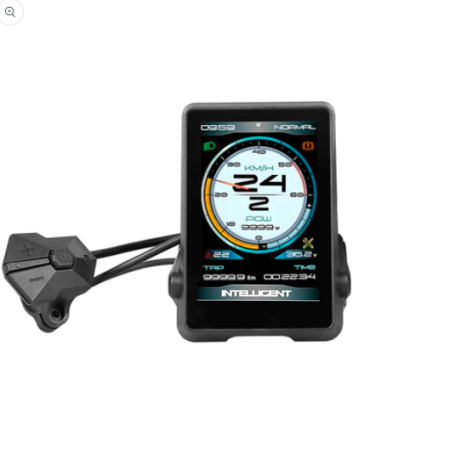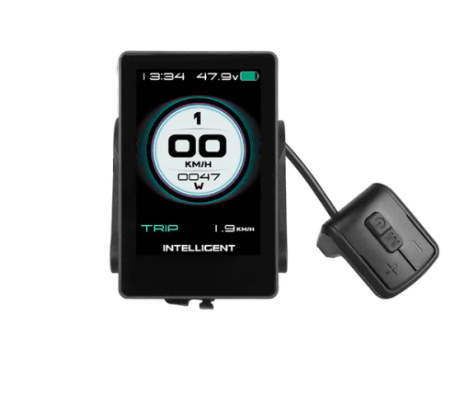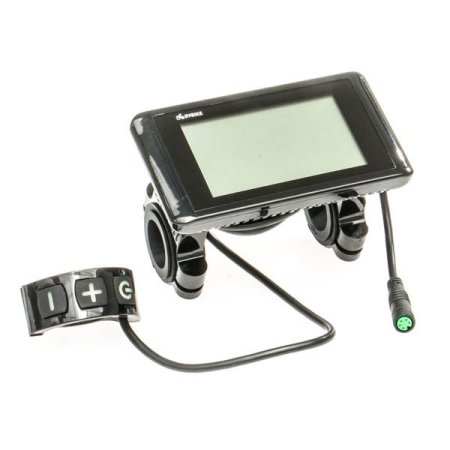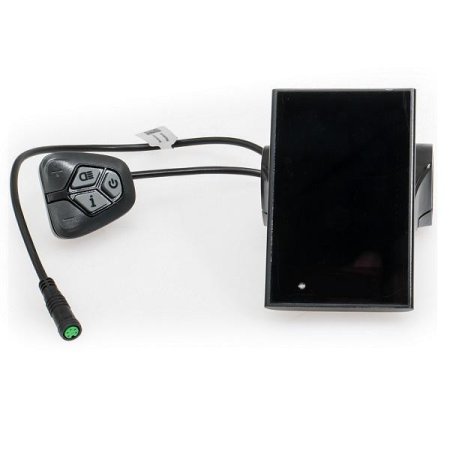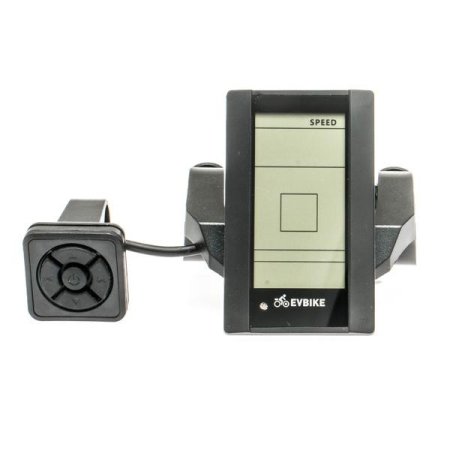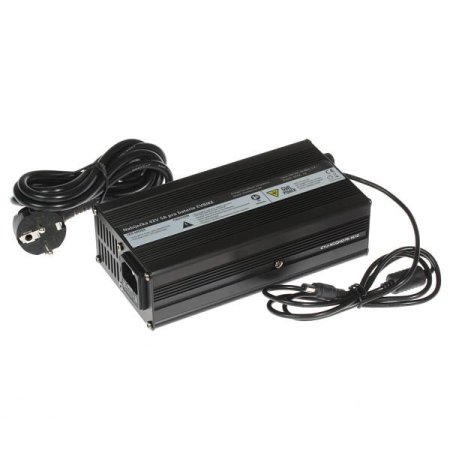 Product code: CMS-1000-13
Motor power
Battery range and location
Charging speed
Display type
Availability
Price
Quantity (pcs)
1000W + gearsensor
Bag, range up to 140 km (13Ah 624Wh)
Standard 2 A
LCD C961
In stock > 20 pcs
1384.64 EUR
1000W + gearsensor
Bag, range up to 140 km (13Ah 624Wh)
Standard 2 A
LCD C965
In stock > 20 pcs
1404.15 EUR
1000W + gearsensor
Bag, range up to 140 km (13Ah 624Wh)
Standard 2 A
Full color IPS 600C
In stock 15 pcs
1409.53 EUR
1000W + gearsensor
Bag, range up to 140 km (13Ah 624Wh)
Standard 2 A
Full color LCD C18 with USB
In stock > 20 pcs
1443.24 EUR
1000W + gearsensor
Bag, range up to 140 km (13Ah 624Wh)
Standard 2 A
Full color LCD 500c
In stock > 20 pcs
1404.02 EUR
1000W + gearsensor
Bag, range up to 140 km (13Ah 624Wh)
Faster 5 A
LCD C961
In stock > 20 pcs
1399.63 EUR
1000W + gearsensor
Bag, range up to 140 km (13Ah 624Wh)
Faster 5 A
LCD C965
In stock > 20 pcs
1404.15 EUR
1000W + gearsensor
Bag, range up to 140 km (13Ah 624Wh)
Faster 5 A
Full color IPS 600C
In stock 15 pcs
1424.51 EUR
1000W + gearsensor
Bag, range up to 140 km (13Ah 624Wh)
Faster 5 A
Full color LCD C18 with USB
In stock > 20 pcs
1458.22 EUR
1000W + gearsensor
Bag, range up to 140 km (13Ah 624Wh)
Faster 5 A
Full color LCD 500c
In stock > 20 pcs
1419.01 EUR
1000W + gearsensor
Frame, range up to 140 km (13Ah 624Wh)
Standard 2 A
LCD C961
In stock > 20 pcs
1422.38 EUR
1000W + gearsensor
Frame, range up to 140 km (13Ah 624Wh)
Standard 2 A
LCD C965
In stock > 20 pcs
1426.89 EUR
1000W + gearsensor
Frame, range up to 140 km (13Ah 624Wh)
Standard 2 A
Full color IPS 600C
In stock 15 pcs
1447.26 EUR
1000W + gearsensor
Frame, range up to 140 km (13Ah 624Wh)
Standard 2 A
Full color LCD C18 with USB
In stock > 20 pcs
1480.97 EUR
1000W + gearsensor
Frame, range up to 140 km (13Ah 624Wh)
Standard 2 A
Full color LCD 500c
In stock > 20 pcs
1441.76 EUR
1000W + gearsensor
Frame, range up to 140 km (13Ah 624Wh)
Faster 5 A
LCD C961
In stock > 20 pcs
1437.36 EUR
1000W + gearsensor
Frame, range up to 140 km (13Ah 624Wh)
Faster 5 A
LCD C965
In stock > 20 pcs
1441.88 EUR
1000W + gearsensor
Frame, range up to 140 km (13Ah 624Wh)
Faster 5 A
Full color IPS 600C
In stock 15 pcs
1462.25 EUR
1000W + gearsensor
Frame, range up to 140 km (13Ah 624Wh)
Faster 5 A
Full color LCD C18 with USB
In stock > 20 pcs
1495.96 EUR
1000W + gearsensor
Frame, range up to 140 km (13Ah 624Wh)
Faster 5 A
Full color LCD 500c
In stock > 20 pcs
1456.74 EUR
1000W + gearsensor
Smaller frame, range up to 140 km (13Ah 624Wh)
Standard 2 A
LCD C961
In stock > 20 pcs
1504.42 EUR
1000W + gearsensor
Smaller frame, range up to 140 km (13Ah 624Wh)
Standard 2 A
LCD C965
In stock > 20 pcs
1508.93 EUR
1000W + gearsensor
Smaller frame, range up to 140 km (13Ah 624Wh)
Standard 2 A
Full color IPS 600C
In stock 15 pcs
1529.29 EUR
1000W + gearsensor
Smaller frame, range up to 140 km (13Ah 624Wh)
Standard 2 A
Full color LCD C18 with USB
In stock > 20 pcs
1563.01 EUR
1000W + gearsensor
Smaller frame, range up to 140 km (13Ah 624Wh)
Standard 2 A
Full color LCD 500c
In stock > 20 pcs
1523.79 EUR
1000W + gearsensor
Smaller frame, range up to 140 km (13Ah 624Wh)
Faster 5 A
LCD C961
In stock > 20 pcs
1519.40 EUR
1000W + gearsensor
Smaller frame, range up to 140 km (13Ah 624Wh)
Faster 5 A
LCD C965
In stock > 20 pcs
1523.92 EUR
1000W + gearsensor
Smaller frame, range up to 140 km (13Ah 624Wh)
Faster 5 A
Full color IPS 600C
In stock 15 pcs
1544.29 EUR
1000W + gearsensor
Smaller frame, range up to 140 km (13Ah 624Wh)
Faster 5 A
Full color LCD C18 with USB
In stock > 20 pcs
1578 EUR
1000W + gearsensor
Smaller frame, range up to 140 km (13Ah 624Wh)
Faster 5 A
Full color LCD 500c
In stock > 20 pcs
1538.78 EUR
1000W + gearsensor
Frame, range up to 180 km (16Ah 768Wh)
Standard 2 A
LCD C961
In stock > 20 pcs
1566.70 EUR
1000W + gearsensor
Frame, range up to 180 km (16Ah 768Wh)
Standard 2 A
LCD C965
In stock > 20 pcs
1571.22 EUR
1000W + gearsensor
Frame, range up to 180 km (16Ah 768Wh)
Standard 2 A
Full color IPS 600C
In stock 15 pcs
1591.59 EUR
1000W + gearsensor
Frame, range up to 180 km (16Ah 768Wh)
Standard 2 A
Full color LCD C18 with USB
In stock > 20 pcs
1625.30 EUR
1000W + gearsensor
Frame, range up to 180 km (16Ah 768Wh)
Standard 2 A
Full color LCD 500c
In stock > 20 pcs
1586.08 EUR
1000W + gearsensor
Frame, range up to 180 km (16Ah 768Wh)
Faster 5 A
LCD C961
In stock > 20 pcs
1581.69 EUR
1000W + gearsensor
Frame, range up to 180 km (16Ah 768Wh)
Faster 5 A
LCD C965
In stock > 20 pcs
1586.20 EUR
1000W + gearsensor
Frame, range up to 180 km (16Ah 768Wh)
Faster 5 A
Full color IPS 600C
In stock 15 pcs
1606.57 EUR
1000W + gearsensor
Frame, range up to 180 km (16Ah 768Wh)
Faster 5 A
Full color LCD C18 with USB
In stock > 20 pcs
1640.28 EUR
1000W + gearsensor
Frame, range up to 180 km (16Ah 768Wh)
Faster 5 A
Full color LCD 500c
In stock > 20 pcs
1601.07 EUR
1000W + gearsensor
Smaller bag, range up to 140 km (13Ah 624Wh)
Standard 2 A
LCD C961
In stock 14 pcs
1501.17 EUR
1000W + gearsensor
Smaller bag, range up to 140 km (13Ah 624Wh)
Standard 2 A
LCD C965
In stock 14 pcs
1505.69 EUR
1000W + gearsensor
Smaller bag, range up to 140 km (13Ah 624Wh)
Standard 2 A
Full color IPS 600C
In stock 14 pcs
1526.05 EUR
1000W + gearsensor
Smaller bag, range up to 140 km (13Ah 624Wh)
Standard 2 A
Full color LCD 500c
In stock 14 pcs
1520.55 EUR
1000W + gearsensor
Smaller bag, range up to 140 km (13Ah 624Wh)
Standard 2 A
Full color LCD C18 with USB
In stock 14 pcs
1559.76 EUR
1000W + gearsensor
Smaller bag, range up to 140 km (13Ah 624Wh)
Faster 5 A
LCD C961
In stock 14 pcs
1516.15 EUR
1000W + gearsensor
Smaller bag, range up to 140 km (13Ah 624Wh)
Faster 5 A
LCD C965
In stock 14 pcs
1520.68 EUR
1000W + gearsensor
Smaller bag, range up to 140 km (13Ah 624Wh)
Faster 5 A
Full color IPS 600C
In stock 14 pcs
1541.04 EUR
1000W + gearsensor
Smaller bag, range up to 140 km (13Ah 624Wh)
Faster 5 A
Full color LCD 500c
In stock 14 pcs
1535.54 EUR
1000W + gearsensor
Smaller bag, range up to 140 km (13Ah 624Wh)
Faster 5 A
Full color LCD C18 with USB
In stock 14 pcs
1574.75 EUR
1000W + gearsensor
Frame, range up to 180 km (19,2Ah 922Wh)
Standard 2 A
LCD C961
In stock > 20 pcs
1715.05 EUR
1000W + gearsensor
Frame, range up to 180 km (19,2Ah 922Wh)
Standard 2 A
LCD C965
In stock > 20 pcs
1719.57 EUR
1000W + gearsensor
Frame, range up to 180 km (19,2Ah 922Wh)
Standard 2 A
Full color LCD 500c
In stock > 20 pcs
1734.43 EUR
1000W + gearsensor
Frame, range up to 180 km (19,2Ah 922Wh)
Standard 2 A
Full color LCD C18 with USB
In stock > 20 pcs
1773.64 EUR
1000W + gearsensor
Frame, range up to 180 km (19,2Ah 922Wh)
Faster 5 A
LCD C961
In stock > 20 pcs
1730.03 EUR
1000W + gearsensor
Frame, range up to 180 km (19,2Ah 922Wh)
Faster 5 A
LCD C965
In stock > 20 pcs
1734.55 EUR
1000W + gearsensor
Frame, range up to 180 km (19,2Ah 922Wh)
Faster 5 A
Full color LCD 500c
In stock > 20 pcs
1749.42 EUR
1000W + gearsensor
Frame, range up to 180 km (19,2Ah 922Wh)
Faster 5 A
Full color LCD C18 with USB
In stock > 20 pcs
1788.62 EUR
1000W + gearsensor
Bag, range up to 140 km (13Ah 624Wh)
Standard 2 A
Full color IPS 860CM
In stock > 20 pcs
1434.37 EUR
1000W + gearsensor
Bag, range up to 140 km (13Ah 624Wh)
Standard 2 A
Full color IPS TOUCH
In stock 13 pcs
1511.35 EUR
1000W + gearsensor
Bag, range up to 140 km (13Ah 624Wh)
Faster 5 A
Full color IPS 860CM
In stock > 20 pcs
1449.35 EUR
1000W + gearsensor
Bag, range up to 140 km (13Ah 624Wh)
Faster 5 A
Full color IPS TOUCH
In stock 13 pcs
1526.34 EUR
1000W + gearsensor
Smaller bag, range up to 140 km (13Ah 624Wh)
Standard 2 A
Full color IPS 860CM
In stock 14 pcs
1550.89 EUR
1000W + gearsensor
Smaller bag, range up to 140 km (13Ah 624Wh)
Standard 2 A
Full color IPS TOUCH
In stock 13 pcs
1627.87 EUR
1000W + gearsensor
Smaller bag, range up to 140 km (13Ah 624Wh)
Faster 5 A
Full color IPS 860CM
In stock > 20 pcs
1175.57 EUR
1000W + gearsensor
Smaller bag, range up to 140 km (13Ah 624Wh)
Faster 5 A
Full color IPS TOUCH
In stock 13 pcs
1642.87 EUR
1000W + gearsensor
Frame, range up to 140 km (13Ah 624Wh)
Standard 2 A
Full color IPS 860CM
In stock > 20 pcs
1472.10 EUR
1000W + gearsensor
Frame, range up to 140 km (13Ah 624Wh)
Standard 2 A
Full color IPS TOUCH
In stock 13 pcs
1549.09 EUR
1000W + gearsensor
Frame, range up to 140 km (13Ah 624Wh)
Faster 5 A
Full color IPS 860CM
In stock > 20 pcs
1487.09 EUR
1000W + gearsensor
Frame, range up to 140 km (13Ah 624Wh)
Faster 5 A
Full color IPS TOUCH
In stock 13 pcs
1564.07 EUR
1000W + gearsensor
Smaller frame, range up to 140 km (13Ah 624Wh)
Standard 2 A
Full color IPS 860CM
In stock > 20 pcs
1554.14 EUR
1000W + gearsensor
Smaller frame, range up to 140 km (13Ah 624Wh)
Standard 2 A
Full color IPS TOUCH
In stock 13 pcs
1631.13 EUR
1000W + gearsensor
Smaller frame, range up to 140 km (13Ah 624Wh)
Faster 5 A
Full color IPS 860CM
In stock > 20 pcs
1569.13 EUR
1000W + gearsensor
Smaller frame, range up to 140 km (13Ah 624Wh)
Faster 5 A
Full color IPS TOUCH
In stock 13 pcs
1646.11 EUR
1000W + gearsensor
Frame, range up to 180 km (16Ah 768Wh)
Standard 2 A
Full color IPS 860CM
In stock > 20 pcs
1616.43 EUR
1000W + gearsensor
Frame, range up to 180 km (16Ah 768Wh)
Standard 2 A
Full color IPS TOUCH
In stock 13 pcs
1693.41 EUR
1000W + gearsensor
Frame, range up to 180 km (16Ah 768Wh)
Faster 5 A
Full color IPS 860CM
In stock > 20 pcs
1631.41 EUR
1000W + gearsensor
Frame, range up to 180 km (16Ah 768Wh)
Faster 5 A
Full color IPS TOUCH
In stock 13 pcs
1708.40 EUR
1000W + gearsensor
Frame, range up to 180 km (19,2Ah 922Wh)
Standard 2 A
Full color IPS 860CM
In stock > 20 pcs
1764.77 EUR
1000W + gearsensor
Frame, range up to 180 km (19,2Ah 922Wh)
Standard 2 A
Full color IPS TOUCH
In stock 13 pcs
1841.75 EUR
1000W + gearsensor
Frame, range up to 180 km (19,2Ah 922Wh)
Faster 5 A
Full color IPS 860CM
In stock > 20 pcs
1779.75 EUR
1000W + gearsensor
Frame, range up to 180 km (19,2Ah 922Wh)
Faster 5 A
Full color IPS TOUCH
In stock 13 pcs
1856.74 EUR
1000W + gearsensor
Frame, range up to 180 km (19,2Ah 922Wh)
Standard 2 A
Full color IPS 600C
In stock 15 pcs
1739.93 EUR
1000W + gearsensor
Frame, range up to 180 km (19,2Ah 922Wh)
Faster 5 A
Full color IPS 600C
In stock 15 pcs
1754.91 EUR
Next
An ebike with this type of motor has an optimal center of gravity in the middle of the bike and riding characteristics are not limited in any way. By changing gears, it is also possible to achieve higher speeds. Power 750W is suitable for heavier riders or more demanding cyclists who want higher power in more demanding terrain. More about the motor ►
Why the kit includes GEARSENSOR (shift sensor)

The sensor shuts down the drive each time you shift and thus provides a significantly longer life for the entire shift system. It is a unique patented system, developed and manufactured in the Czech Republic. It is based on an intelligent shift sensor mounted on the shift cable that reduces or disengages the drive when the rider activates the shift.  
TIP:
The kit includes a shift sensor that plugs into the brake connector, if you want to connect the left and right brake levers at the same time, you will need a brake connector hub.
TIP: In the Downloads and Video ducts, you find all the technical information, videos for installation and manuals in PDF.
EVBIKE batteries have a built-in intelligent protection module that protects them from undercharging and discharging. Batteris do not support recuperation. You can choose the type of fixed battery on the bike frame, on the carrier, or batteries in the bag, which have a wide range of placement options according to the requirements of the rider. Battery capacity affects the range. You can drive up to 160 km on a single charge in economy mode. More about batteries ►
TIP:Connect the charger to the mains first and then connect the charging connector to the battery. Otherwise, the connectors may be damaged.
LCD displays are placed in the center of the handlebars or on the left side and with their help you control the entire e-bike. You can unlock the speed limit of 25 km / h (off-road) on the displays by yourself without losing the warranty. More about displays ►
TIP:  If you are wondering if your bike can also be electrified, take a look at the gallery of already rebuilt bikes and get an inspiration ►
Package contents:
Motor 48 V, 1000 W
Batteries of your choice
Charger with charging current 2A or 5A
Display of your choice
Gearsensor
Main cable bundle with 4 outputs
Speed sensor with a magnet
Chainring 44T
L+R pedal crank
Assembly material (screws and nuts)
Parameters
Complete weight
11 kg - 15 kg (dle baterie)
Torque
130 Nm, peak torque 160 Nm
Motor noise
<55 dB (silent mode)
To the center axis
68-72 mm
Battery weight
3,6 kg - 4,3 kg
Cell composition
Lithium (Li-ion)
IP65 cabling protection
Yes
Download