COMFORT KIT FOR ORDINARY CYCLING
- Motor power: Standard 250W, Battery range and location: Bag, range up to 160 km (15,6Ah, 562Wh), Charging speed: Standard 2 A, Display type: Full color LCD 500c
COMFORT KIT FOR ORDINARY CYCLING
- Motor power: Standard 250W, Battery range and location: Bag, range up to 160 km (15,6Ah, 562Wh), Charging speed: Standard 2 A, Display type: Full color LCD 500c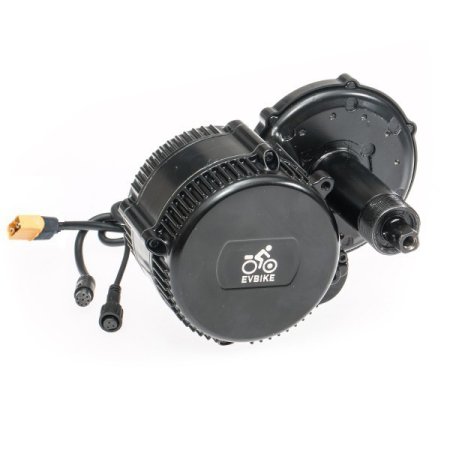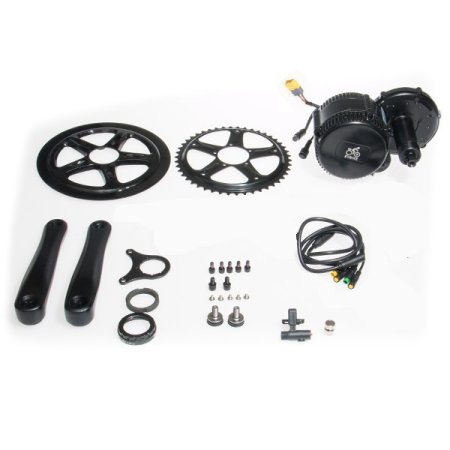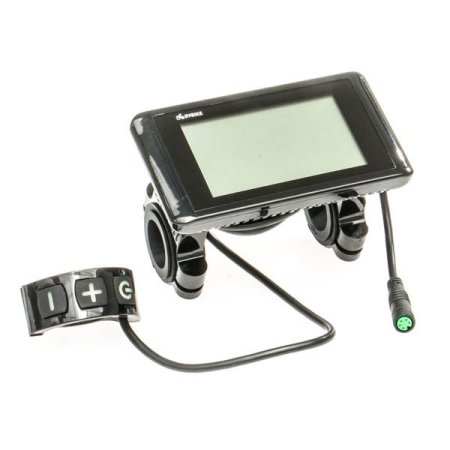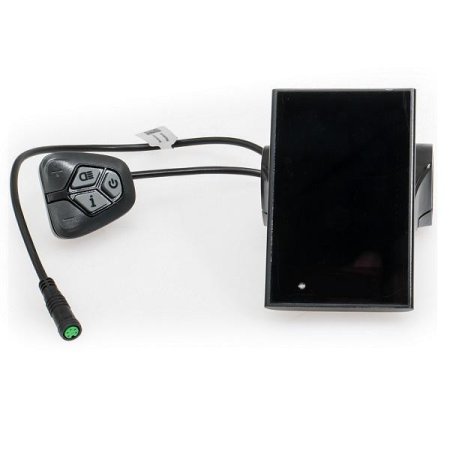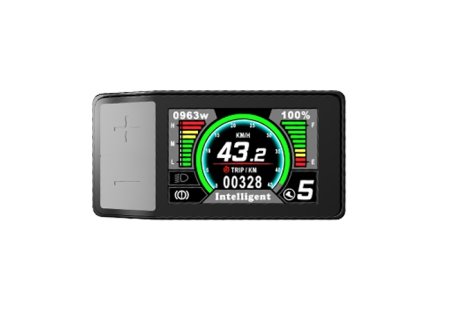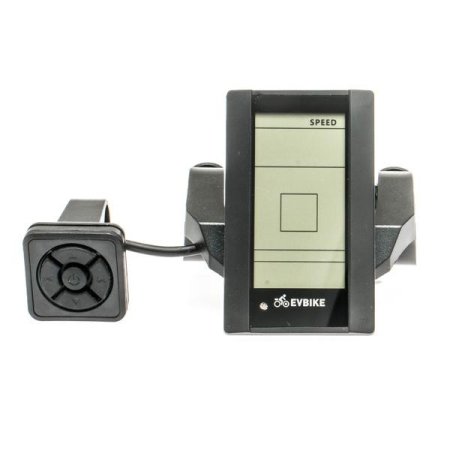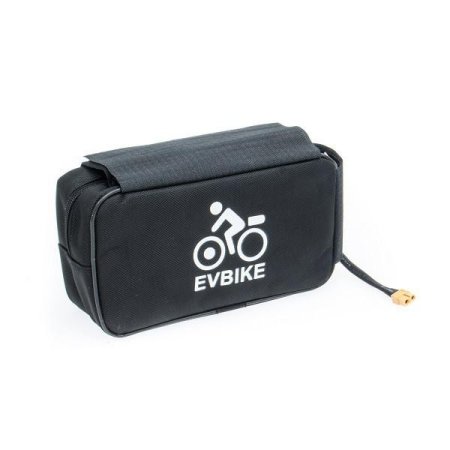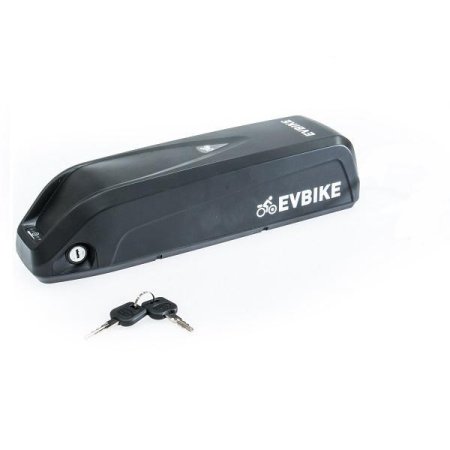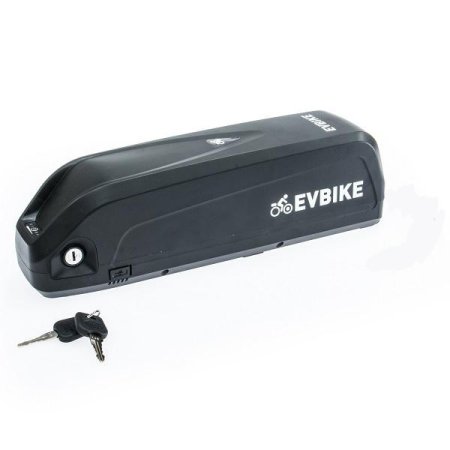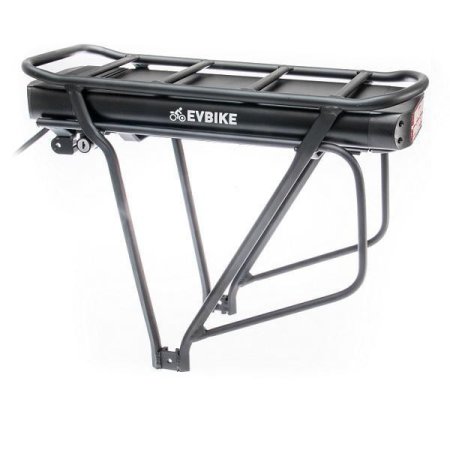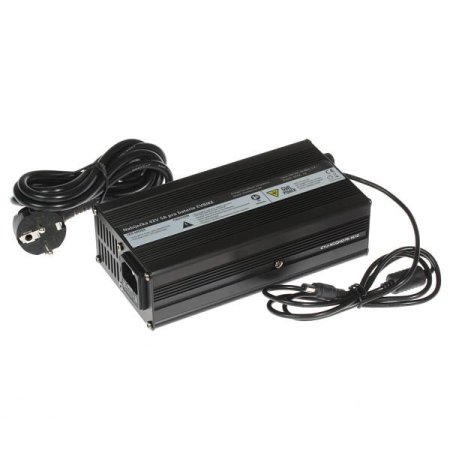 Product code: CMS-250-195
Motor power
Battery range and location
Charging speed
Display type
Availability
Price
Quantity (pcs)
Standard 250W
Bag, range up to 130 km (13Ah, 468Wh)
Standard 2 A
LCD C961
In stock > 20 pcs
888.44 EUR
Standard 250W
Bag, range up to 130 km (13Ah, 468Wh)
Standard 2 A
LCD C965
In stock > 20 pcs
892.96 EUR
Standard 250W
Bag, range up to 130 km (13Ah, 468Wh)
Standard 2 A
Full color IPS 600C
In stock 15 pcs
913.32 EUR
Standard 250W
Bag, range up to 130 km (13Ah, 468Wh)
Standard 2 A
Full color LCD C18 with USB
In stock > 20 pcs
947.03 EUR
Standard 250W
Bag, range up to 130 km (13Ah, 468Wh)
Standard 2 A
Full color LCD 500c
In stock > 20 pcs
907.83 EUR
Standard 250W
Bag, range up to 130 km (13Ah, 468Wh)
Faster 5 A
LCD C961
In stock > 20 pcs
903.43 EUR
Standard 250W
Bag, range up to 130 km (13Ah, 468Wh)
Faster 5 A
LCD C965
In stock > 20 pcs
907.95 EUR
Standard 250W
Bag, range up to 130 km (13Ah, 468Wh)
Faster 5 A
Full color IPS 600C
In stock 15 pcs
928.31 EUR
Standard 250W
Bag, range up to 130 km (13Ah, 468Wh)
Faster 5 A
Full color LCD C18 with USB
In stock > 20 pcs
962.02 EUR
Standard 250W
Bag, range up to 130 km (13Ah, 468Wh)
Faster 5 A
Full color LCD 500c
In stock > 20 pcs
922.81 EUR
Standard 250W
Bag, range up to 160 km (15,6Ah, 562Wh)
Standard 2 A
LCD C961
In stock 14 pcs
940.59 EUR
Standard 250W
Bag, range up to 160 km (15,6Ah, 562Wh)
Standard 2 A
LCD C965
In stock 14 pcs
945.11 EUR
Standard 250W
Bag, range up to 160 km (15,6Ah, 562Wh)
Standard 2 A
Full color IPS 600C
In stock 14 pcs
965.47 EUR
Standard 250W
Bag, range up to 160 km (15,6Ah, 562Wh)
Standard 2 A
Full color LCD C18 with USB
In stock 14 pcs
999.18 EUR
Standard 250W
Bag, range up to 160 km (15,6Ah, 562Wh)
Standard 2 A
Full color LCD 500c
In stock 14 pcs
959.97 EUR
Standard 250W
Bag, range up to 160 km (15,6Ah, 562Wh)
Faster 5 A
LCD C961
In stock 14 pcs
955.57 EUR
Standard 250W
Bag, range up to 160 km (15,6Ah, 562Wh)
Faster 5 A
LCD C965
In stock 14 pcs
960.09 EUR
Standard 250W
Bag, range up to 160 km (15,6Ah, 562Wh)
Faster 5 A
Full color IPS 600C
In stock 14 pcs
980.45 EUR
Standard 250W
Bag, range up to 160 km (15,6Ah, 562Wh)
Faster 5 A
Full color LCD C18 with USB
In stock 14 pcs
1014.16 EUR
Standard 250W
Bag, range up to 160 km (15,6Ah, 562Wh)
Faster 5 A
Full color LCD 500c
In stock 14 pcs
974.96 EUR
Standard 250W
Frame, range up to 130 km (13Ah, 468Wh)
Standard 2 A
LCD C961
In stock > 20 pcs
928.19 EUR
Standard 250W
Frame, range up to 130 km (13Ah, 468Wh)
Standard 2 A
LCD C965
In stock > 20 pcs
932.70 EUR
Standard 250W
Frame, range up to 130 km (13Ah, 468Wh)
Standard 2 A
Full color IPS 600C
In stock 15 pcs
953.07 EUR
Standard 250W
Frame, range up to 130 km (13Ah, 468Wh)
Standard 2 A
Full color LCD C18 with USB
In stock > 20 pcs
986.78 EUR
Standard 250W
Frame, range up to 130 km (13Ah, 468Wh)
Standard 2 A
Full color LCD 500c
In stock > 20 pcs
947.56 EUR
Standard 250W
Frame, range up to 130 km (13Ah, 468Wh)
Faster 5 A
LCD C961
In stock > 20 pcs
943.17 EUR
Standard 250W
Frame, range up to 130 km (13Ah, 468Wh)
Faster 5 A
LCD C965
In stock > 20 pcs
947.70 EUR
Standard 250W
Frame, range up to 130 km (13Ah, 468Wh)
Faster 5 A
Full color IPS 600C
In stock 15 pcs
968.06 EUR
Standard 250W
Frame, range up to 130 km (13Ah, 468Wh)
Faster 5 A
Full color LCD C18 with USB
In stock > 20 pcs
1001.77 EUR
Standard 250W
Frame, range up to 130 km (13Ah, 468Wh)
Faster 5 A
Full color LCD 500c
In stock > 20 pcs
962.55 EUR
Standard 250W
Frame, range up to 160 km (15,6Ah, 562Wh)
Standard 2 A
LCD C961
In stock > 20 pcs
985.30 EUR
Standard 250W
Frame, range up to 160 km (15,6Ah, 562Wh)
Standard 2 A
LCD C965
In stock > 20 pcs
989.82 EUR
Standard 250W
Frame, range up to 160 km (15,6Ah, 562Wh)
Standard 2 A
Full color IPS 600C
In stock 15 pcs
1010.18 EUR
Standard 250W
Frame, range up to 160 km (15,6Ah, 562Wh)
Standard 2 A
Full color LCD C18 with USB
In stock > 20 pcs
1043.89 EUR
Standard 250W
Frame, range up to 160 km (15,6Ah, 562Wh)
Standard 2 A
Full color LCD 500c
In stock > 20 pcs
1004.68 EUR
Standard 250W
Frame, range up to 160 km (15,6Ah, 562Wh)
Faster 5 A
LCD C961
In stock > 20 pcs
1000.28 EUR
Standard 250W
Frame, range up to 160 km (15,6Ah, 562Wh)
Faster 5 A
LCD C965
In stock > 20 pcs
1004.81 EUR
Standard 250W
Frame, range up to 160 km (15,6Ah, 562Wh)
Faster 5 A
Full color IPS 600C
In stock 15 pcs
1025.17 EUR
Standard 250W
Frame, range up to 160 km (15,6Ah, 562Wh)
Faster 5 A
Full color LCD C18 with USB
In stock > 20 pcs
1058.88 EUR
Standard 250W
Frame, range up to 160 km (15,6Ah, 562Wh)
Faster 5 A
Full color LCD 500c
In stock > 20 pcs
1019.67 EUR
Standard 250W
Frame, range up to 170 km (19Ah, 684Wh)
Standard 2 A
LCD C961
In stock 17 pcs
1113.70 EUR
Standard 250W
Frame, range up to 170 km (19Ah, 684Wh)
Standard 2 A
LCD C965
In stock 17 pcs
1118.21 EUR
Standard 250W
Frame, range up to 170 km (19Ah, 684Wh)
Standard 2 A
Full color IPS 600C
In stock 15 pcs
1138.57 EUR
Standard 250W
Frame, range up to 170 km (19Ah, 684Wh)
Standard 2 A
Full color LCD C18 with USB
In stock 17 pcs
1172.28 EUR
Standard 250W
Frame, range up to 170 km (19Ah, 684Wh)
Standard 2 A
Full color LCD 500c
In stock 17 pcs
1133.07 EUR
Standard 250W
Frame, range up to 170 km (19Ah, 684Wh)
Faster 5 A
LCD C961
In stock 17 pcs
1128.68 EUR
Standard 250W
Frame, range up to 170 km (19Ah, 684Wh)
Faster 5 A
LCD C965
In stock 17 pcs
1133.20 EUR
Standard 250W
Frame, range up to 170 km (19Ah, 684Wh)
Faster 5 A
Full color IPS 600C
In stock 15 pcs
1153.56 EUR
Standard 250W
Frame, range up to 170 km (19Ah, 684Wh)
Faster 5 A
Full color LCD C18 with USB
In stock 17 pcs
1187.28 EUR
Standard 250W
Frame, range up to 170 km (19Ah, 684Wh)
Faster 5 A
Full color LCD 500c
In stock 17 pcs
1148.06 EUR
Standard 250W
Rear carrier, range up to 160 km (15,6Ah, 562Wh)
Standard 2 A
LCD C961
In stock > 20 pcs
1064.79 EUR
Standard 250W
Rear carrier, range up to 160 km (15,6Ah, 562Wh)
Standard 2 A
LCD C965
In stock > 20 pcs
1069.31 EUR
Standard 250W
Rear carrier, range up to 160 km (15,6Ah, 562Wh)
Standard 2 A
Full color IPS 600C
In stock 15 pcs
1089.68 EUR
Standard 250W
Rear carrier, range up to 160 km (15,6Ah, 562Wh)
Standard 2 A
Full color LCD C18 with USB
In stock > 20 pcs
1123.39 EUR
Standard 250W
Rear carrier, range up to 160 km (15,6Ah, 562Wh)
Standard 2 A
Full color LCD 500c
In stock > 20 pcs
1084.17 EUR
Standard 250W
Rear carrier, range up to 160 km (15,6Ah, 562Wh)
Faster 5 A
LCD C961
In stock > 20 pcs
1079.78 EUR
Standard 250W
Rear carrier, range up to 160 km (15,6Ah, 562Wh)
Faster 5 A
LCD C965
In stock > 20 pcs
1084.29 EUR
Standard 250W
Rear carrier, range up to 160 km (15,6Ah, 562Wh)
Faster 5 A
Full color IPS 600C
In stock 15 pcs
1104.66 EUR
Standard 250W
Rear carrier, range up to 160 km (15,6Ah, 562Wh)
Faster 5 A
Full color LCD C18 with USB
In stock > 20 pcs
1138.37 EUR
Standard 250W
Rear carrier, range up to 160 km (15,6Ah, 562Wh)
Faster 5 A
Full color LCD 500c
In stock > 20 pcs
1099.16 EUR
Standard 250W
Smaller bag, range up to 130 km (13Ah, 468Wh)
Standard 2 A
LCD C961
In stock > 20 pcs
977.87 EUR
Standard 250W
Smaller bag, range up to 130 km (13Ah, 468Wh)
Standard 2 A
LCD C965
In stock > 20 pcs
982.39 EUR
Standard 250W
Smaller bag, range up to 130 km (13Ah, 468Wh)
Standard 2 A
Full color LCD 500c
In stock > 20 pcs
997.25 EUR
Standard 250W
Smaller bag, range up to 130 km (13Ah, 468Wh)
Standard 2 A
Full color LCD C18 with USB
In stock > 20 pcs
1036.46 EUR
Standard 250W
Smaller bag, range up to 130 km (13Ah, 468Wh)
Faster 5 A
LCD C961
In stock > 20 pcs
992.85 EUR
Standard 250W
Smaller bag, range up to 130 km (13Ah, 468Wh)
Faster 5 A
LCD C965
In stock > 20 pcs
997.37 EUR
Standard 250W
Smaller bag, range up to 130 km (13Ah, 468Wh)
Faster 5 A
Full color LCD 500c
In stock > 20 pcs
1012.24 EUR
Standard 250W
Smaller bag, range up to 130 km (13Ah, 468Wh)
Faster 5 A
Full color LCD C18 with USB
In stock > 20 pcs
1051.44 EUR
Standard 250W
Bag, range up to 130 km (13Ah, 468Wh)
Standard 2 A
Full color IPS 860CM
In stock > 20 pcs
938.16 EUR
Standard 250W
Bag, range up to 130 km (13Ah, 468Wh)
Standard 2 A
Full color IPS TOUCH
In stock 13 pcs
1015.15 EUR
Standard 250W
Bag, range up to 130 km (13Ah, 468Wh)
Faster 5 A
Full color IPS 860CM
In stock > 20 pcs
953.15 EUR
Standard 250W
Bag, range up to 130 km (13Ah, 468Wh)
Faster 5 A
Full color IPS TOUCH
In stock 13 pcs
1030.13 EUR
Standard 250W
Smaller bag, range up to 130 km (13Ah, 468Wh)
Standard 2 A
Full color IPS 860CM
In stock > 20 pcs
1027.59 EUR
Standard 250W
Smaller bag, range up to 130 km (13Ah, 468Wh)
Standard 2 A
Full color IPS TOUCH
In stock 13 pcs
1104.57 EUR
Standard 250W
Smaller bag, range up to 130 km (13Ah, 468Wh)
Faster 5 A
Full color IPS 860CM
In stock > 20 pcs
1042.57 EUR
Standard 250W
Smaller bag, range up to 130 km (13Ah, 468Wh)
Faster 5 A
Full color IPS TOUCH
In stock 13 pcs
1119.56 EUR
Standard 250W
Bag, range up to 160 km (15,6Ah, 562Wh)
Standard 2 A
Full color IPS 860CM
In stock 14 pcs
990.31 EUR
Standard 250W
Bag, range up to 160 km (15,6Ah, 562Wh)
Standard 2 A
Full color IPS TOUCH
In stock 13 pcs
1067.29 EUR
Standard 250W
Bag, range up to 160 km (15,6Ah, 562Wh)
Faster 5 A
Full color IPS 860CM
In stock 14 pcs
1005.29 EUR
Standard 250W
Bag, range up to 160 km (15,6Ah, 562Wh)
Faster 5 A
Full color IPS TOUCH
In stock 13 pcs
1082.28 EUR
Standard 250W
Frame, range up to 130 km (13Ah, 468Wh)
Standard 2 A
Full color IPS 860CM
In stock > 20 pcs
977.91 EUR
Standard 250W
Frame, range up to 130 km (13Ah, 468Wh)
Standard 2 A
Full color IPS TOUCH
In stock 13 pcs
1054.90 EUR
Standard 250W
Frame, range up to 130 km (13Ah, 468Wh)
Faster 5 A
Full color IPS 860CM
In stock > 20 pcs
992.90 EUR
Standard 250W
Frame, range up to 130 km (13Ah, 468Wh)
Faster 5 A
Full color IPS TOUCH
In stock 13 pcs
1069.88 EUR
Standard 250W
Frame, range up to 160 km (15,6Ah, 562Wh)
Standard 2 A
Full color IPS 860CM
In stock > 20 pcs
1035.02 EUR
Standard 250W
Frame, range up to 160 km (15,6Ah, 562Wh)
Standard 2 A
Full color IPS TOUCH
In stock 13 pcs
1112.01 EUR
Standard 250W
Frame, range up to 160 km (15,6Ah, 562Wh)
Faster 5 A
Full color IPS 860CM
In stock > 20 pcs
1050.01 EUR
Standard 250W
Frame, range up to 160 km (15,6Ah, 562Wh)
Faster 5 A
Full color IPS TOUCH
In stock 13 pcs
1126.99 EUR
Standard 250W
Frame, range up to 170 km (19Ah, 684Wh)
Standard 2 A
Full color IPS 860CM
In stock 17 pcs
1163.42 EUR
Standard 250W
Frame, range up to 170 km (19Ah, 684Wh)
Standard 2 A
Full color IPS TOUCH
In stock 13 pcs
1240.41 EUR
Standard 250W
Frame, range up to 170 km (19Ah, 684Wh)
Faster 5 A
Full color IPS 860CM
In stock 17 pcs
1178.41 EUR
Standard 250W
Frame, range up to 170 km (19Ah, 684Wh)
Faster 5 A
Full color IPS TOUCH
In stock 13 pcs
1255.39 EUR
Standard 250W
Rear carrier, range up to 160 km (15,6Ah, 562Wh)
Standard 2 A
Full color IPS 860CM
In stock > 20 pcs
1114.52 EUR
Standard 250W
Rear carrier, range up to 160 km (15,6Ah, 562Wh)
Standard 2 A
Full color IPS TOUCH
In stock 13 pcs
1191.50 EUR
Standard 250W
Rear carrier, range up to 160 km (15,6Ah, 562Wh)
Faster 5 A
Full color IPS 860CM
In stock > 20 pcs
1129.50 EUR
Standard 250W
Rear carrier, range up to 160 km (15,6Ah, 562Wh)
Faster 5 A
Full color IPS TOUCH
In stock 13 pcs
1206.49 EUR
Standard 250W
Smaller bag, range up to 130 km (13Ah, 468Wh)
Standard 2 A
Full color IPS 600C
In stock 15 pcs
1002.75 EUR
Standard 250W
Smaller bag, range up to 130 km (13Ah, 468Wh)
Faster 5 A
Full color IPS 600C
In stock 15 pcs
1017.74 EUR
Standard 250W
Frame, range up to 180 km (24Ah 864Wh)
Standard 2 A
LCD C961
In stock > 20 pcs
1259.09 EUR
Standard 250W
Frame, range up to 180 km (24Ah 864Wh)
Standard 2 A
LCD C965
In stock > 20 pcs
1263.60 EUR
Standard 250W
Frame, range up to 180 km (24Ah 864Wh)
Standard 2 A
Full color IPS 600C
In stock 15 pcs
1283.97 EUR
Standard 250W
Frame, range up to 180 km (24Ah 864Wh)
Standard 2 A
Full color LCD 500c
In stock > 20 pcs
1278.46 EUR
Standard 250W
Frame, range up to 180 km (24Ah 864Wh)
Standard 2 A
Full color LCD C18 with USB
In stock > 20 pcs
1317.68 EUR
Standard 250W
Frame, range up to 180 km (24Ah 864Wh)
Standard 2 A
Full color IPS 860CM
In stock > 20 pcs
1308.81 EUR
Standard 250W
Frame, range up to 180 km (24Ah 864Wh)
Standard 2 A
Full color IPS TOUCH
In stock 13 pcs
1385.79 EUR
Standard 250W
Frame, range up to 180 km (24Ah 864Wh)
Faster 5 A
LCD C961
In stock > 20 pcs
1274.07 EUR
Standard 250W
Frame, range up to 180 km (24Ah 864Wh)
Faster 5 A
LCD C965
In stock > 20 pcs
1278.58 EUR
Standard 250W
Frame, range up to 180 km (24Ah 864Wh)
Faster 5 A
Full color IPS 600C
In stock 15 pcs
1298.95 EUR
Standard 250W
Frame, range up to 180 km (24Ah 864Wh)
Faster 5 A
Full color LCD 500c
In stock > 20 pcs
1293.45 EUR
Standard 250W
Frame, range up to 180 km (24Ah 864Wh)
Faster 5 A
Full color LCD C18 with USB
In stock > 20 pcs
1332.66 EUR
Standard 250W
Frame, range up to 180 km (24Ah 864Wh)
Faster 5 A
Full color IPS 860CM
In stock > 20 pcs
1323.79 EUR
Standard 250W
Frame, range up to 180 km (24Ah 864Wh)
Faster 5 A
Full color IPS TOUCH
In stock 13 pcs
1400.78 EUR
Next
An ebike with this type of motor has an optimal center of gravity in the middle of the bike and riding characteristics are not limited in any way. By changing gears, it is also possible to achieve higher speeds. We recommend the power of 250W to anyone who is an active cyclist and is no longer strong enough on hills and functional trips. More about the motor ►
TIP: In the Downloads and Video ducts, you find all the technical information, videos for installation and manuals in PDF.
EVBIKE batteries have a built-in intelligent protection module that protects them from undercharging and discharging. Batteris do not support recuperation. You can choose the type of fixed battery on the bike frame, on the carrier, or batteries in the bag, which have a wide range of placement options according to the requirements of the rider. Battery capacity affects the range. You can drive up to 160 km on a single charge in economy mode. More about batteries ►
TIP:Connect the charger to the mains first and then connect the charging connector to the battery. Otherwise, the connectors may be damaged.
LCD displays are placed in the center of the handlebars or on the left side and with their help you control the entire e-bike. You can unlock the speed limit of 25 km / h (off-road) on the displays by yourself without losing the warranty. More about displays ►
TIP:  If you are wondering if your bike can also be electrified, take a look at the gallery of already rebuilt bikes and get an inspiration ►
Package contents:
Motor 36 V, 250 W
Battery of your choice
Charger with charging current 2A or 5A
Display of your choice
Main cable bundle with 4 outputs
Speed sensor with a magnet
Chainring 46T with a protective cover
L+R pedal crank
Assembly material (screws and nuts)
Parameters
Complete weight
8 kg - 12 kg (according to the battery)
Torque
50 Nm, peak torque 80 Nm
Motor noise
<55 dB (silent mode)
To the center axis
68-72 mm
Battery weight
3,2 kg - 4,3 kg
Cell composition
Lithium (Li-ion)
Walking assistance
Yes (6 km/h)
IP65 cabling protection
Yes
Download